The Smart Pill Dispenser for vitamin and pill management. It is important to take your medications/vitamins regularly during the day.
The Pill Dispenser gives you the opportunity to organize your vitamins and pills up to a month ahead of time and when taking the pills – Morning, Afternoon, Evening, and Nighttime.
A pillbox for organizing and storing that includes 4 extra cartridges for a comfortable filling and preparation for another refill.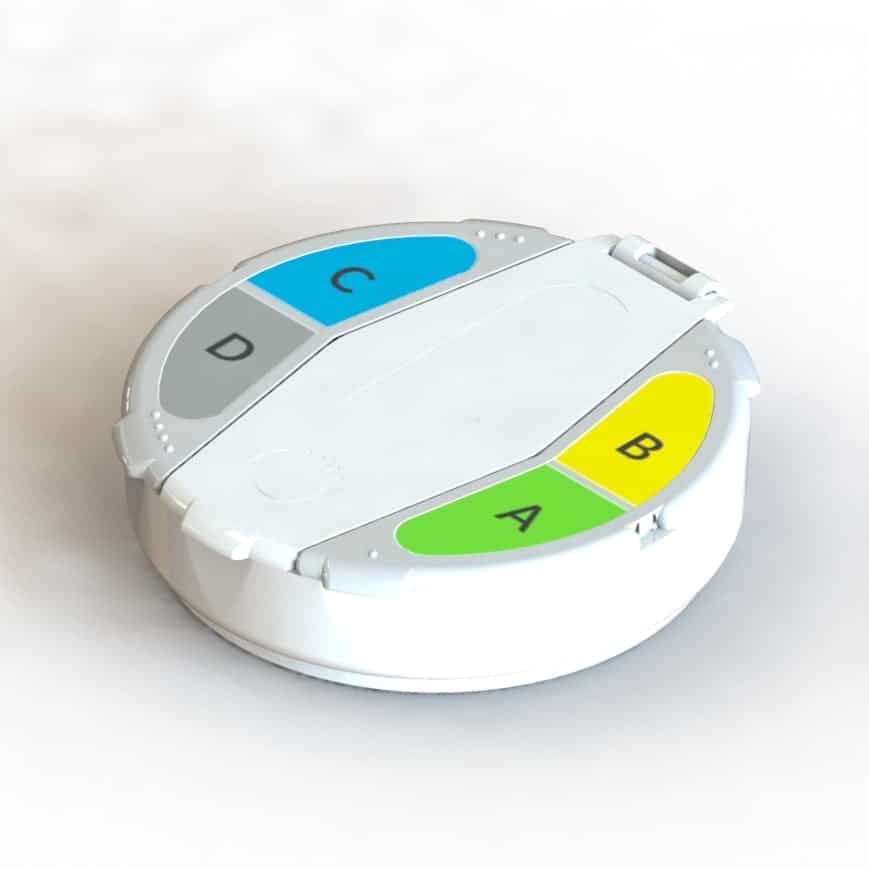 Your pills are always with you! A small pill organizer box separated into four cells + pill cutter. Attaches to the Smart Pill Dispenser on the bottom part.